Saturday 8/15/14
7 am-Noon Eastchase Farmers Market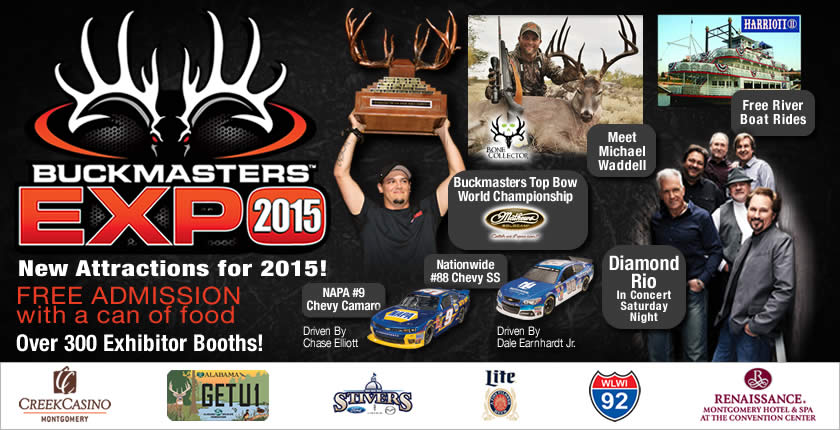 9 am-7 pm
Buckmasters Expo
10 am-Noon Michael's Kid's Club Craft- Perler Backpack Dangler $2
10 am-3 pm Family Fun Day at Paul M Grist State Park
11 am Alabama Department of Archives & History Museum Themed Tour- Alabama & World War II
1-4 pm Michael's Fun Family Craft Time Activity Chart $7
Sunday 8/16/15
10 am-5 pm
Buckmasters Expo Free admission with canned food item.
Thursday 8/20/15
5:30-7:30 pm MMFA Military Open House
All active, reserve, and retired military personnel and their families are invited to the Museum for an evening of family fun. Guests will enjoy art making activities, music and dinner catered by Wintzell's Oyster House. The galleries and ARTWORKS will be open for everyone to enjoy. This event is our way of saying thank you for your service and is free of charge for all military families. For more information call 240.4333
Disclaimer: We do our best at River Region Family to provide accurate, useful information about events and activities. This information (such as times and locations) is gathered from press releases, local newspapers, signs around town and word of mouth. We do our best to confirm details before they are posted here. Sometimes details change or we are given inaccurate information. Whenever possible we link our write-ups to the source in which our information came from and strongly urge you to confirm details before you go. River Region Family is in no way responsible for any problems that occur while participating in activities recommended on this site.